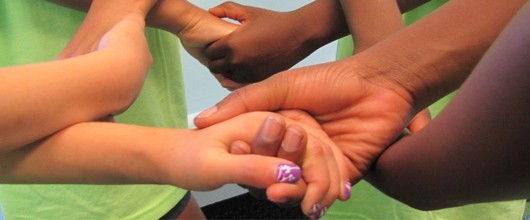 Community Partners
The Girl Scout mission delivery model in eastern Massachusetts includes a growing list of community partners; collaboration is key to our ability to deliver leadership development programs to girls in underserved communities. Communities are identified based on needs assessments conducted across the Commonwealth and supported by data from the Massachusetts Department of Elementary & Secondary Education, the Massachusetts Department of Public Health and the Massachusetts Youth Risk Behavior Survey.

We partner with community agencies that have fulfilled our Criteria of Need requirements and are located in one of our targeted cities with:

the highest Massachusetts teen pregnancy rates
Girls more likely to be victims of violence, and juvenile assaults by girls more likely to take place, based on a combination of Youth Risk Behavior, public safety and crime data
higher 9th-12th grade high school dropout rates than the state average
lower than the state average on all three 10th grade MCAS tests

a larger population of low-income students than the state average
GSEMA developed the FaB Factor program with a belief that a targeted Girl Scout leadership curriculum, and consistent access to caring adults, would make a difference in the lives of girls in underserved communities.

Serving girls ages 5-18 residing in urban neighborhoods, our FaB Factor program promotes positive social skills and behaviors through four modules: Health and Fitness (Fit and Beautiful), Financial Literacy (Finance and Business), the STEM disciplines (Fractions, Fixtures and Bytes, Beakers) and Environmental Awareness (Forests, Farms and Blueways). Like all Girl Scouts, our FaB Factor girls learn new skills, develop confidence, and feel empowered to make a difference. They embark on girl-planned community service learning and gain exposure to opportunities outside of their typical environment. Every program includes:
an induction ceremony
opportunity to sell cookies, to fund their activities
field trips
participation in larger-scale events for girls, including the GSEMA STEM Conference
Current FaB Communities:
New Bedford, Boston, Brockton, Lawrence, Lowell, Lynn, Revere, Salem and Taunton.