MEMBER BENEFITS

Newsletter
Sign up to receive news on upcoming programs and special incentives for girls, volunteers, and alums.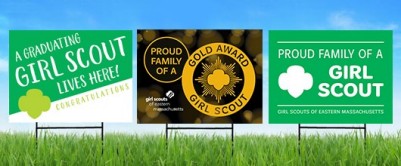 Share her Girl Scouting accomplishments with the world from a safe distance! We've created three templates for you to use to print your own yard or window signs letting your neighborhood know that your girl is a Gold Award Girl Scout, a graduating Girl Scout, or part of a proud Girl Scout family. Email our Customer Care team to request your template.
Continue >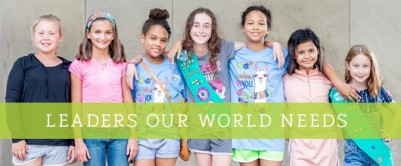 Our girls pursued new discoveries, connected with others, and took action in incredible ways this past year! Read our 2019 Annual Report to learn more about their accomplishments and those who make it all possible.
Continue >