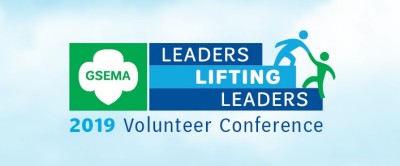 We're thrilled to announce the 2019 GSEMA Volunteer Conference! Join us on Sunday, November 17, for a day of learning and networking with a focus on "Leaders Lifting Leaders." Workshop topics include diversity and inclusion, engaging your girls in STEM, facilitating positive discussions, accessibility, and more! Get a sneak peek at all of the workshops and register today to reserve your first choice sessions!
Continue >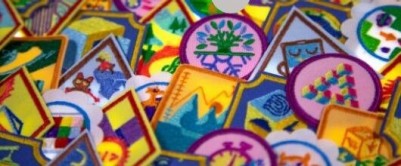 The future is Girl Scout green! We're thrilled to announce 42 new badges in cybersecurity, outdoor high adventure, coding, space science, and more, making the best leadership experience for girls even better. From "pick your own path" outdoor explorations to cyber challenges—there's a new Girl Scout adventure for everyone! Get to know the new badges and start earning yours today.
Continue >

Start: Sat Sep 14 2019, 10:00 AM

End: Sun Sep 15 2019, 11:00 AM

Location: Camp Favorite

          Sign up to receive news on upcoming programs and special incentives for girls, volunteers, and alums.