MEMBER BENEFITS

Newsletter
Sign up to receive news on upcoming programs and special incentives for girls, volunteers, and alums.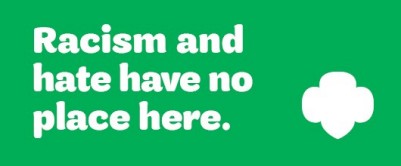 Like many of you, we are mourning the Black lives lost at the hand of racism. We extend our deepest condolences to the families of George Floyd, Breonna Taylor, Ahmaud Arbery, and countless others known and unknown, and to the Black community across the United States. To the Black Americans in our Girl Scout community: we see you. We hear you. We are with you. We support you. We take this time in history as a call-to-action to amplify Black voices, and to support our Girl Scouts as they become lifelong advocates. 
Continue >

The Waltham GSEMA Shop will be open for curbside pick-up and mail ordering beginning August 18, 2020! GSEMA members can use our online form to place an order at the Waltham Shop and schedule curbside pick-up, or request to have packages delivered. 
Continue >