MEMBER BENEFITS

Newsletter
Sign up to receive news on upcoming programs and special incentives for girls, volunteers, and alums.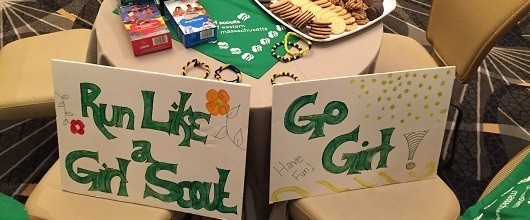 Calling all runners and walkers! We're thrilled to be part of the 2021 ASICS Falmouth Road Race Numbers for Nonprofits program this year, and have 25 charity bibs available for participants of Team Run Like a Girl Scout. GSEMA team members are asked to raise a minimum of $1,250 each to participate. Apply to join the team!
Continue >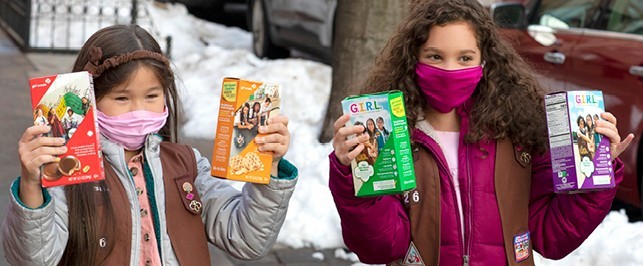 We are in awe of how much our go-getter Girl Scouts achieved this cookie season! Their creativity and drive led to an impressive 44,328 packages of cookies donated online this year, which the Cookies for a Cause program has distributed to Boston's Children's Hospital staff, members of the USO and Hanscom Air Force Base, and more. Check out the stats from this year's program!
Continue >