All GSEMA offices and shops will be closed Friday, May 24, at 3 PM, through Monday, May 27, in observance of Memorial Day, and will reopen on Tuesday, May 28.

Come to camp to learn more about our staff, program options, and camp life before the start of summer camp. Plus, take a tour of the camp to see the exciting features of the property firsthand. All girls and families are invited!

Continue >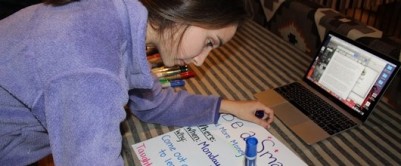 The Gold Award recognizes girls who demonstrate extraordinary leadership through remarkable projects that have sustainable impact in their communities and beyond. These girls are addressing climate change, increasing financial literacy for girls, building mental health awareness and support, and more, and they shine bright as leaders and role models. Read more about this year's Gold Award Girl Scouts!
Continue >