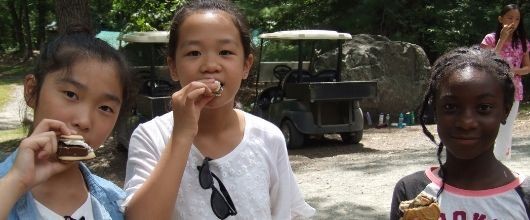 Making s'mores is a time-honored Girl Scout tradition! You're invited to join us for a free National S'mores Day celebration on August 6 at Camp Cedar Hill in Waltham or Camp Maude Eaton in Andover. Come enjoy delicious treats, meet new friends, and learn more about Girl Scouts!
Continue >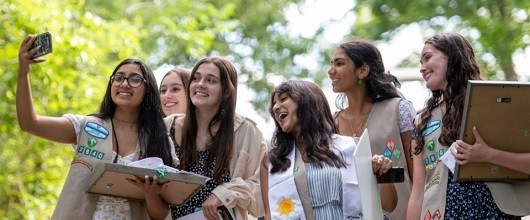 We were thrilled to honor our Gold Award Girl Scouts at Camp Cedar Hill in Waltham! Through projects ranging from mental health advocacy to social justice activism, this year's class of 37 Gold Award Girl Scouts made the world a better place in their communities and beyond. Thank you to all of our caregivers, volunteers, and Gold Award committee members who supported these change-makers!

Continue >


MEMBER BENEFITS

Newsletter
Sign up to receive news on upcoming programs and special incentives for Girl Scouts, volunteers, and alums.