MEMBER BENEFITS

Newsletter
Sign up to receive news on upcoming programs and special incentives for girls, volunteers, and alums.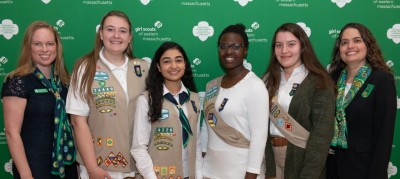 Girl Scouts ages 14–17 are invited to apply for a one-year position on the GSEMA Board of Directors as a girl board member! Girls in this prestigious role represent Girl Scouts across the council as they contribute to the decisions that shape the council. Girls must apply for this position by submitting the online application and one recommendation by December 1, 2020.
Continue >


The Fall Product Program is a great opportunity for girls to start building their entrepreneurial, communication, and teamwork skills early in the membership year, and to fund future troop activities and adventures! Check out the In a Nutshell Guide to learn more about this year's program and how to get involved.
Continue >