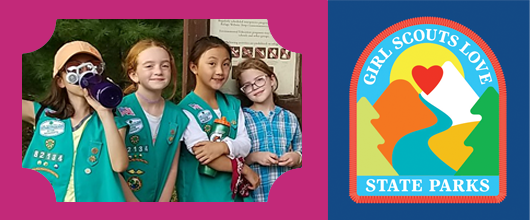 Grab your water bottles and put on some sunscreen, because it's time to get outdoors for Girl Scouts Love State Parks weekend! Girl Scout participants will be able to engage in all sorts of fun activities. From pollinator service projects, to leave-no-trace lessons, art inspired by nature, and island exploration adventures—this exciting weekend of activities will have something for everyone to enjoy. Additionally, you can refer to the available State Parks programs self-guided, interactive scavenger hunts in any park of your choice!
Continue >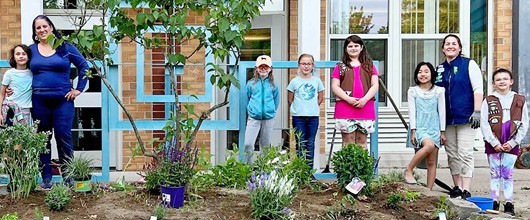 Everyone has a story about how or why they became a Girl Scout—and we want to hear yours! Tell us about your Girl Scout journey for the opportunity to be featured on GSEMA's social media accounts, website, and more! Use the link below to use your unique voice and tell us what makes your journey or your troop so special.
Continue >

New friends. Exciting adventures. Making a difference. All in a place where they belong. Become a Girl Scout and jump-start your experience this summer. For a limited time, join Girl Scouts for $55 and keep the discovery going through September 2023. Ready for new adventures and endless possibilities? Become a Girl Scout!
Continue >


MEMBER BENEFITS

Newsletter
Sign up to receive news on upcoming programs and special incentives for Girl Scouts, volunteers, and alums.