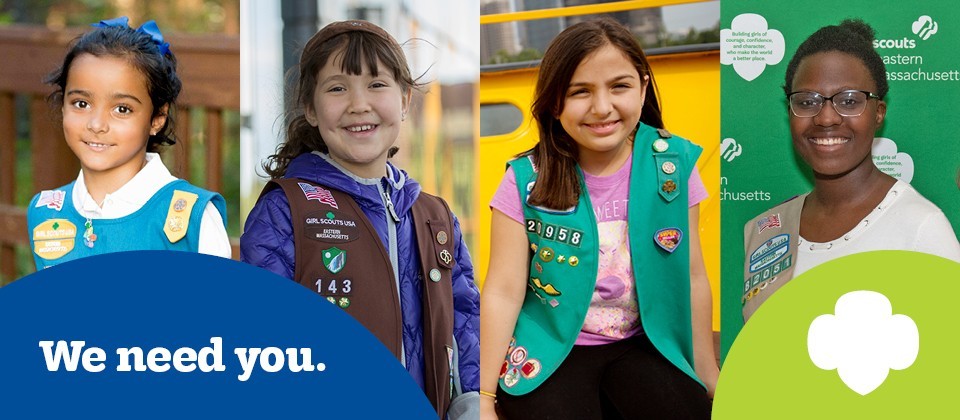 Girls need Girl Scouts, and we need you.

Here's how your support serves girls right now:
$50 provides one Girl Scout with an Outdoor Skill Builder box for screen-free adventures at home.
$100 delivers a STEM robot building kit to the doorsteps of four Girl Scouts.
$250 provides membership assistance for 10 new adult volunteers, or six new Girl Scouts.
$500 allows 20 Girl Scouts to participate in a Camp-in Campout virtual program.
$1,000 introduces two Community Engagement groups to Girl Scouts through family day camp.
100% of your gift supports local Girl Scouts and volunteers.
Give back to your community today by investing in Girl Scouts.
Prefer to donate by check? Mail your contribution with an "Annual Fund" memo to:

Girl Scouts of Eastern Massachusetts
265 Beaver St.
Waltham, MA 02452