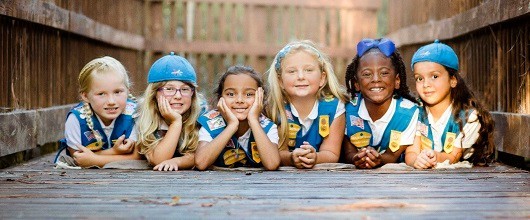 Donate to Girl Scouts
Your support of the Girl Scouts is a commitment to the next generation of leaders. Donate to GSEMA to help us offer the Girl Scout Leadership Experience to girls of all backgrounds, and to help girls empower themselves to become the change-makers of tomorrow.
Double your impact! Many employers offer matching gift or volunteer recognition programs for employees, employees' spouses, or retired employees. Use this search tool to find out!
To make a gift by cash or check, please send to: Girl Scouts of Eastern Massachusetts, 265 Beaver Street, Waltham, MA, 02452.
Thank you for considering a charitable donation to Girl Scouts of Eastern Massachusetts. For more information, contact Annie Garmey, Chief Advancement Officer.