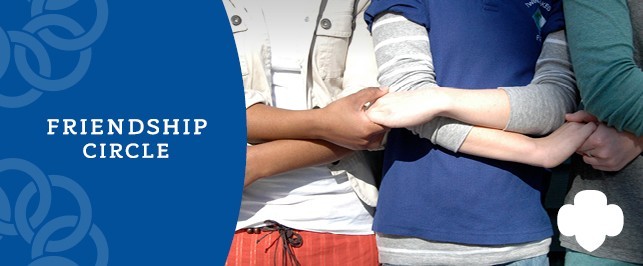 Friendship Circle
We invite you to join a circle of friends investing in the power of girls and women. As a member of the Friendship Circle, your monthly gift directly helps girls and young women develop the skills and confidence to become remarkable leaders.

You can join the Friendship Circle with a recurring donation of any amount. 

All donors who join the Friendship Circle will receive the benefits of being part of the Emerald Circle including exclusive access to events and listing in the GSEMA Annual Report.
Your steadfast support of GSEMA ensures a lifetime of leadership for Girl Scouts. Become a Friendship Circle member today!
To learn more about becoming a Friendship Circle member, please contact Director of Development, Laura Chadwell, 781-373-4349.

Please note that your thank-you gift(s) may take 4-6 weeks to receive after your first payment is processed.