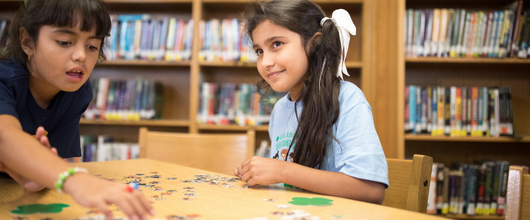 Girl Scouts Anytime, Anywhere
We want all Girl Scouts to be able to feel engaged and inspired anytime, anywhere. We have great programs available on our properties and around the council, but know that sometimes you just need something closer to home. Whether you're a brand new Girl Scout family, already doing Girl Scouts on your own, or looking for more activities to do with your troop, we have opportunities for you to try STEM activities, explore the outdoors, build life and leadership skills, make a difference in your communities, become cultural advocates, and more!
Live and Self-directed Online Programs
Girl Scouts of all ages can earn badges and Journey awards online; learn about the Highest Awards; explore cultural advocacy, the outdoors, and STEM; and make a difference in their communities through these self-guided and live online programs.
Program Partners
Many of our Program Partners are available to schedule a program directly with your troop at a time and place that works for you either virtually or in person! Keep checking back as this group continues to grow.
Council's Own Patch Portfolio