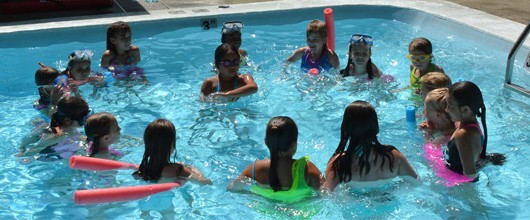 Rice Moody Day Camp
Summer Phone: June 17-August 16, 781-942-1019
Year-Round Camp Hotline: 617-350-8335
 

Hours of operation: 9 AM-4 PM (full day), 9 AM-1 PM (half day)
Extended care available at no extra cost! 8-9 AM (drop-off) 4-5 PM (pick-up)
Winner of the Boston Parents Paper 2018 "General and Traditional Summer Day Camps!" Family Favorite.

Meet new friends and make great memories at Camp Rice Moody—the perfect place for day campers for over 67 years! Take part in planning your camp experiences with counselors and fellow campers. Choose from favorite camp activities like arts and crafts, games, and singing, plus exciting field trips for older girls. Splash in the swimming pool and enjoy an outdoor feast around the fire pit. Not ready for a full day? Popular half-day options are available for our youngest campers (grades K-1), plus extended care at no extra cost makes Camp Rice Moody a great childcare alternative for busy families. Girls in grades 6-12 can receive leadership training and go on exciting field trips. Whether you come for a week or the whole summer, it's the best way to sample all the fun of camp!  
For more information, attend an open house, or to schedule a tour, email us or call 617-350-8335. Financial aid is available.

Read about Camp Rice Moody in our 2019 Camp Guide. All program fees include bus transportation to/from these towns: Burlington, Chelsea, Malden, Medford, Melrose, Stoneham, Tewksbury, Wakefield, Wilmington, and Woburn. Check bus stop locations and times on the bus schedule.

Already registered for camp? Read your 2019 camp confirmation packet to find all the information you need to know, including a suggested packing list.

Camp begins with the opening flag ceremony, which is followed by your unit's fun activities. Camp offers a swimming pool, outdoor cooking areas, and a large program building for daily activities. Campers bring lunches and then go into their afternoon programs. The day ends with a closing flag ceremony and cool end-of-day events.

The 2018 camp season is being run by co-directors Renée Doucette and Amanda Michienzi. Between them, they have 45 years of camp experience at Camp Rice Moody. Renee is beginning her 23rd summer and Amanda her 22nd summer. They both started at Camp Rice Moody as counselors and have worked up the ranks.

This is Renée's 17th season directing Camp Rice Moody. Renée has been a Girl Scout for over 25 years. Renée has a Bachelor's and Master's degree in Elementary Education from Salem State College.
This is Amanda's 14th season directing Camp Rice Moody. Amanda has been a Girl Scout for over 30 years and received her Silver and Gold Award. She also attended Camp Rice Moody as a camper. Amanda has a Bachelor's degree in Psychology from Framingham State College, Master's degree in Elementary Education from Salem State College, and is working on her Certificate of Advanced Graduate Studies in Special Education and Early Childhood Education at Fitchburg State University.