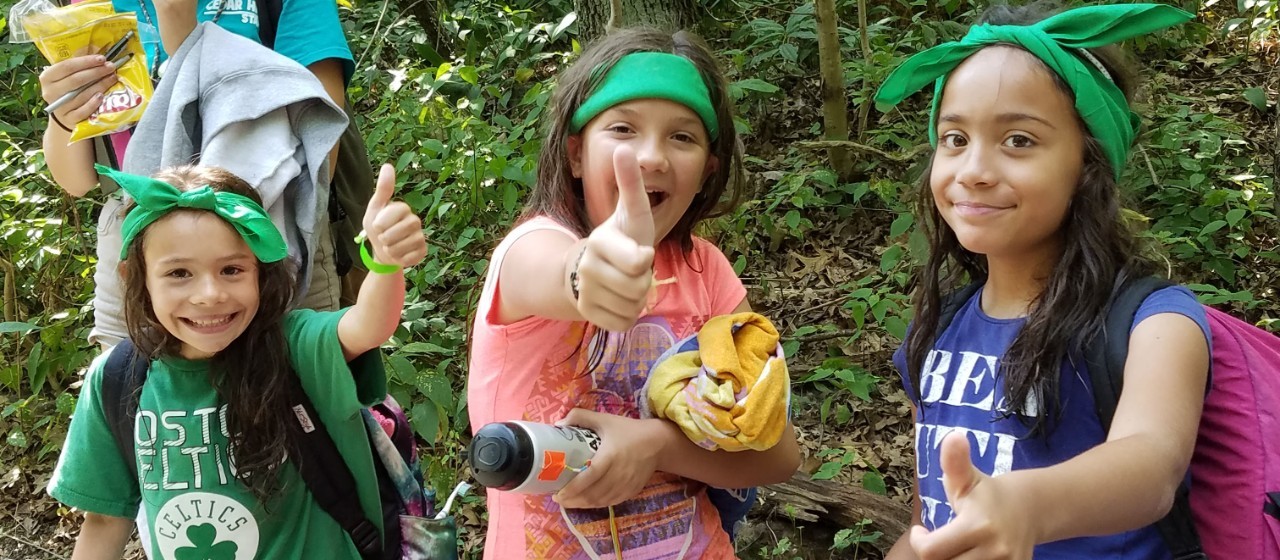 Cedar Hill Day Camp
Year-Round Camp Hotline: 617-350-8335
Summer Phone: June 17-August 16, 781-701-8934


Winner of the Boston Parents Paper 2018 "General and Traditional Summer Day Camps!" Family Favorite

Just a hop, skip, and a jump from Boston, Camp Cedar Hill—on 75 acres of natural beauty—welcomes girls entering kindergarten through 12th grade to the life-changing experience of summer camp. Make new friends and memories that will last a lifetime. Try new adventures like archery, swimming in our two pools, boating in the pond, the high and low ropes challenge courses, and the alpine climbing tower. Participate in favorite camp activities like campfire cooking, s'mores, sing-alongs, and crafts. Round-trip bus transportation is provided. Plus, optional late nights and overnights are offered for an additional fee to girls in grades 2 and up.

Read about Camp Cedar Hill in our 2019 Camp Guide. All camp session fees include bus transportation. We offer 10 separate bus routes serving the following towns: Acton, Arlington, Bedford, Belmont, Boston (Back Bay), Brighton, Brookline, Cambridge, Dedham, Dorchester, Everett, Framingham, Hyde Park, Jamaica Plain, Lexington, Lincoln, Malden, Marlborough, Mattapan, Maynard, Medford, Milton, Natick, Needham, Newton, Newtonville, Roslindale, Roxbury, Somerville, Sudbury, Wayland, Wellesley, West Roxbury, Weston, and Winchester. Check bus stop locations and times on the bus schedule. 
For more information, attend an open house, or to schedule a tour, contact us or call 617-350-8335. Financial aid is available.

Already registered for camp? Read your 2019 camp confirmation packet to find all the information you need to know, including a suggested packing list.  

Camp begins with singing and a camp flag ceremony. After the morning ceremony, girls begin their daily activities. Girls will enjoy swimming, followed by fun activities, such as arts and crafts, adventure, and archery. Then units meet with a program specialist. The majority of the program is planned by the campers with their unit the first day of each session. 

Jen "Paddle" Coombs will be returning as camp director at Camp Cedar Hill. She will be returning for her 14th summer! From September through June, Paddle is an elementary school teacher in Lawrence, MA. She volunteers for GSEMA, wearing many different hats, including: outdoor facilitator for archery, canoeing/kayaking, challenge courses, and snowshoeing, and Gold Award advisor. When Paddle manages to find some free time for herself she likes to bike, canoe/kayak, read, complete puzzles, and knit. She also loves spending time with her many nieces and nephews who are all over the United States.
Caitlyn "Kitty" LeBlanc worked at Camp Favorite in 2006 as a Unit Counselor. From 2007-2014, Kitty was a staff member at Camp Virginia the first 2 years as a Unit Counselor and then became a Program Manager. In 2015, Kitty worked as Assistant Director at Camp Cedar Hill. In 2016, she spent the summer on Cape Cod as the director of Camp Favorite Day and this year she's returning to Camp Cedar Hill as camp director for her 3rd summer. Kitty loves outdoor cooking, canoeing, crafts, and singing camp songs. During the school year Kitty is a special education high school teaching assistant and a graduate student working towards a Master's degree in secondary education. She is also an active member of the GSEMA Gold Award Committee.