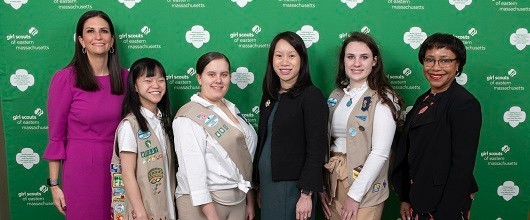 Leading Women Awards
Due to the pandemic, we have made the difficult decision to not hold our annual Leading Women Awards in person this year.
Each year, the Leading Women Awards raises nearly $200,000 in unrestricted funding to support Girl Scouts in eastern Massachusetts. Although the event is on hold this year, the need still exists, and our commitment to serving ALL Girl Scouts is greater than ever. Your support helps us provide the Girl Scout Leadership Experience to all who want to participate in Girl Scouts, regardless of background or circumstance.
Watch the video below to learn more about what we've done this year for Girl Scouts.