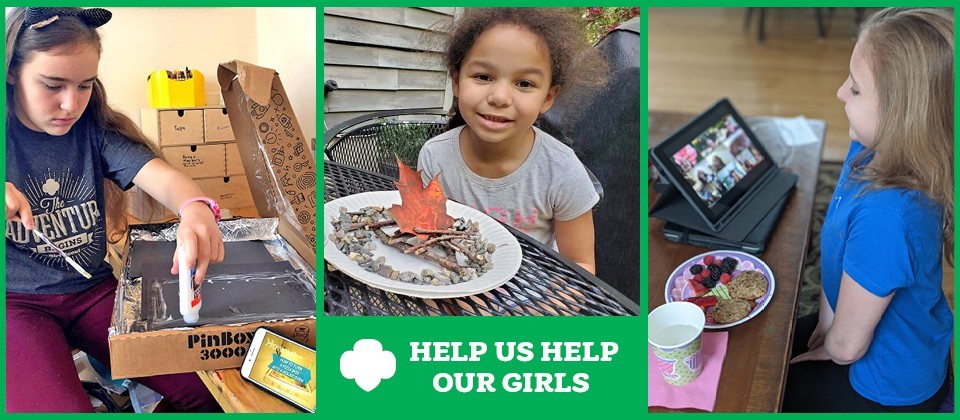 We need you to help us help our girls.
$550 gives 10 girls the opportunity to become Girl Scouts and practice a lifetime of leadership.

$1,000 gives 50 girls access to Girl Scouts at Home to explore STEM, entrepreneurship, and more.
$2,250 allows five girls to participate in all six weeks of Camp Outside the Box—to get outdoors
through unplugged activities, explore their creativity, and connect with peers over the summer.
Interested in discussing a Leadership Gift or a gift of special assets?
Contact Roberta Noland, Director of Leadership Giving, at rnoland@gsema.org or 617-642-7141.