Using advanced search, this program list can be filtered by keyword, region, date, Girl Scout level, and category. Categories include program themes like "Outdoors" and "STEM," as well as "Just Added" and "Badge and Journey" to search more specifically.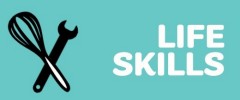 Date: Fri Jul 09, 5:30 PM - Fri Jul 30, 6:30 PM
Region: Online
Join Food Explorers for some summer cooking!