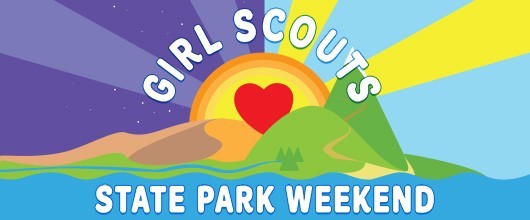 Girl Scouts Love State Parks
Girl Scouts Love State Parks celebrates a deep partnership between Girl Scouts and state parks in all 50 states. In 2019, Girl Scouts and their families across the country celebrated the event for the first time in nearly 400 state parks. This year, on September 12–13, 2020, girls and families are invited to explore their natural resources, engage with state park rangers, and celebrate their love of the outdoors. Due to COVID-19, this year's celebration will include virtual programming to either complement or replace in-person events.

Save the date and stay tuned for more information and events, coming soon!