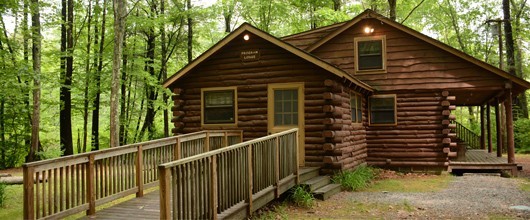 Long Range Property Plan
Our properties are self-sustaining places that provide fun, new, varied and memorable experiences for girls. Facilities and availability vary. They are available for rental by Girl Scout troops and other groups. Our Long Range Property Plan ensures our properties meet the needs and interests of girls now and in the future. Please read the November 26, 2014 update and our FAQ. Share feedback and ask questions.
View a map of our council properties.
Project Background
History: Like many Girl Scout councils around the country, Girl Scouts of Eastern Massachusetts established a Long Range Property Planning (LRPP) task force approximately two years ago. Modeled on a process developed by GSUSA, the LRPP task force was formed to assess the short- and long-term potential of all council properties including offices, camps and scout houses. This cross-functional team of 29 includes staff, board members, volunteers and outside experts such as a contractor, architect, attorney, and landscape architect.
Project Scope: At the start of the project, the council had over 1,400 acres of land comprising 27 properties.
Project Goals: The overarching goal of the LRPP work is to develop a property vision that promotes the organization's mission and meets the needs and interests of existing and future girls and volunteers by preserving and improving the quality of the Girl Scout experience. Current Girl Scouts, alumnae, volunteers and many staff have deeply personal connections to our properties. The Board of Directors and council staff acknowledge the importance of these bonds and are committed to thorough, accurate property evaluations, careful assessment of those results, and transparency in communicating any decisions related to the implementation of the Long Range Property Plan.
Property Evaluation Process
A comprehensive evaluation was completed. The group reviewed two years' worth of property usage statistics, and data from three surveys completed by girls, volunteers and adults who run programs on our properties. Using survey data to develop a scoring system, each property was evaluated for its current ability and future potential to deliver a high quality, safe and desirable experience to girls. A number of criteria were assessed, including:
utilization
number of girls served and their feedback on the experience
non-member usage
property condition
unique features/program spaces
growth potential, especially multi-use capacity
use by girls as a destination
adjacency to large populations of girls, especially emerging demographics, and to Service Units
amount of investment needed at each property to meet the current and future needs of girls and volunteers.
Project Timeline
Property Review Phase 1 Current State: Focused research on market, program and property with the objective of documenting "as is" state by individual teams.
Property Review Phase 2 Future State: Focused on defining the future state and will involve gap analysis to determine the path from "as is" to future state by individual teams.
Property Review Phase 3 Integration: All sub-teams came together to consider a variety of options including partial or whole property sales, property acquisition, development and alternative use. Once the evaluation was complete, properties were categorized into three tiers for Strategic Recommendation to the Board of Directors:
1.   Maintain for strong potential to grow/enhance, especially for multi-purpose or destination use;
2.   Divest to free up funds for investment in remaining properties/camp programs;
3.   Further discussion needed.
Board Presentation: At its retreat in January 2013, the Board of Directors received an in-depth report and approved limited funding for formal property appraisals of two properties.
Presentation to Delegates | Spring 2013
Project Update | March 28, 2013
Appraisals conducted in May 2013.
Board Vote: June 25, 2013 to allow the marketing and sale of two properties: The Center in Rowley and Paradise in Beverly.
Announcement: Please read the letter dated June 26, 2013.
Project Update | October 1, 2013
Project Update | June 27, 2014
Project Update | October 1, 2014
Project Update | November 26, 2014
Project Update | February 23, 2016
Andover Service Center | June 15, 2016
Next Steps: A comprehensive property master plan was developed to inform future planning.
Share feedback and ask questions.
---