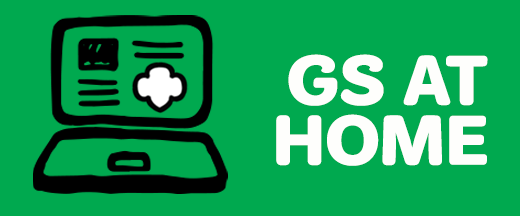 Category:
Virtual
Level:
Daisy
Join girls from all over eastern Massachusetts for a virtual Girl Scout meeting. These online sessions meet weekly on Tuesdays at 11 AM.
Weekly Session Topics and Supplies
5/26
Mad Science
Supplies: a large ball (i.e. a basketball, soccer ball, volleyball); a smaller ball (i.e. a baseball, tennis ball, softball); a flashlight; a balloon; 6'-8' long piece of string; a piece of paper; tape.

6/2

Harmony Yoga

Supplies: yoga mat or towel, comfortable clothes
6/9
Outdoor Activity with MA Audubon
Supplies: Plastic bottle with a curve at the neck (like a soda bottle), Marker, Scissors, Water
6/16
Dancer activity
Supplies: socks and stretchy clothes