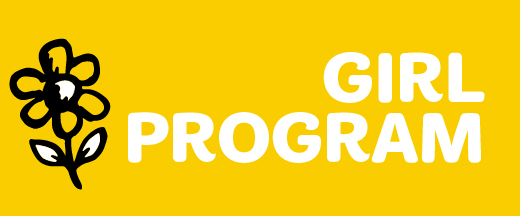 Date:
Tue Jun 01, 12:00 AM
- Wed Jun 30, 12:00 AM
Category:
Virtual, Girl Program, Badge and Journey
Level:
Brownie, Daisy, Junior, Cadette, Senior, Ambassador
Follow our tutorials, videos and activites to earn Girl Scout badges! Great for both individual girls and Troops. Badges are not included, but can be purchased from the GSEMA shop.
Daisy (grades K-1)

Space Science Explorer Badge
Have you ever looked up at the sky and wondered what's out there? We will explore the sun and shadows and observe how the moon changes each evening. Join us for a virtual tour of the stars.
Coding for Good 1: Coding Basics and Coding for Good 2: Digital Game Design Badges
Want to learn how a computer works? Discover what an algorithm is, how to use it, and how they are used in the real world. Dive a little deeper to explore tools used to develop digital games. You will plan your own maze game, then build, test, and improve it to get it just right.
Mechanical Engineering: Roller Coaster Badge
Learn all about roller coasters in this fun workshop. Design and build yourown roller coaster car, then build a roller coaster and send your car for a ride!
Mechanical Engineering: Board Game Design Badge
In this badge workshop, Girl Scout Daisies will explore engineering through inventing a board game. Participants will invent a game, design a spinner, and test it and make it better with their family.
Mechanical Engineering: Model Car Design Badge
In this badge workshop, Girl Scout Daisies learn how to design and test new inventions. Participants will design and build a model car, explore friction on different surfaces, and race their car against the clock!
Eco Learner Badge
Start your journey to becoming an environmental superhero! You''ll learn how to be prepared when going outside, and how to keep living things safe.
Brownie (grades 2-3)
Household Elf Badge
Become a Household Elf! Practice new ways to make your home and the planet a little cleaner and greener. As you earn this badge, you will clean the air, save water, and more.
Coding for Good 1: Coding Basics Badge
Learn what an algorithm is, use loops to improve it, and test out your skills by making your own code. Discover famous women who use code just like you!
Dancer Badge
Learn how to dance from professional dance instructors! You'll explore the basics, practice your moves, and create your own movement masterpiece.
Cabin Camper Badge
Practice your camping skills and get ready for your next outdoor adventure! After completing steps 1-4 online, complete step 5 (a camping trip in a cabin or tent) with your troop or family to earn the badge.
Snacks Badge
Dive into the world of snack! Learn about what's in your favorite snack and if it's good for you. Try your hand at making savory, sweet, energy boosting, and drinkable snacks. Join us for this fun food adventure!
Eco Friend Badge
Learn what it takes to be a friend to the environment! Take a closer look at what lives outside, learn campfire safety from the comfort of your living room, and improve an outdoor space along the way.
Space Science Adventurer Badge
Head to the stars! Explore the solar system and the different planets that share our sun. Observe and make art with the moon. Learn about the stars and the different stories they tell, and bring your favorite constellation down to earth!
Junior (grades 4-5)
Detective Badge
Meet detective Jen and help her figure out who stole the cookie from the cookie jar. Identify fingerprints, decode messages, and solve clues to figure out who committed the crime.
Scribe Badge
Explore different ways to use your words in achieving the Scribe badge. Practice with a story, a poem, and an article. Use your words to share who you are and tell the world what you think. Meet an author and ask your questions about writing.
Coding for Good 1: Coding Basics Badge
Find out how computer programmers use programs to solve problems with computers. Work with algorithms, loops, and conditionals to either launch or continue your coding quest!
Mechanical Engineering: Paddle Boat Badge
Discover how a paddleboat works! Design and build your own rubber-band powered paddleboat, and test your boat to see how it performs in the water.
Mechanical Engineering: Balloon Car Badge
Learn about potential and kinetic energy, then design and build your own balloon powered car. Test out your car, analyze how it performs, and share your results with others!
Mechanical Engineering: Crane Badge
Explore the power of simple and compound machines, then design and build a crane. Put your crane to the test to see how much weight it can move, and share results with family and friends!
Gardener Badge
Springtime is the right time to grow your own food and flowers. In this badge workshop, Junior Girl Scouts will learn about different garden styles, and food and flowers that will grow well in our New England climate, then design and plant their own garden. Get ready to dig in, get dirty, and have some fun!
Space Science Investigator Badge
Take to the sky! Learn about our solar system, what makes the planets different, and how they move. Explore the stars and bring them down to earth. Practice exploring space and learn about other space scientists!
Cadette (grades 6-8)
Space Science Researcher Badge
When we study the universe, we are actually looking at the light from objects in space, including stars. Explore the amazing properties of light, including the color spectrum and "invisible" light such as x-rays and infrared. Classify the stars as we explore how your night sky may look different from someone else's. Brainstorm how to conserve the night sky and prevent light pollution, which blocks out our view of the stars.
Comic Artist Badge
Does creating a world where people can fly and cats can talk sound like fun to you? Join the world of comics and become a comic book artist! Not the best at drawing? Not to worry—even comic creators agree that there are many ways to make a comic successful; some use simple stick figures to get their point across! Come discover your story, draw it out, and let your imagination soar.
Coding for Good 1, 2, and 3 Badges
The Cadette Coding for Good series will take you through all three Coding for Good badges: Coding Basics, Digital Game Design, and App Development. Take on cool coding projects, learn about awesome women in STEM, and explore how these new skills can be used to do good!
Senior (grades 9-10)
Space Science Expert Badge
Have you ever heard the phrase "we are stardust?" Explore the truth behind this statement including how many of the objects in our home come from supernovas. Watch the life-cycle of a star unfold before your eyes, discover the power of telescopes, and become a citizen space scientist.
Novelist Badge
Join a community of other Girl Scout writers to earn your Novelist badge. Deconstruct plots and novel structure, create dynamic characters, and get to work on your own novel. You'll also talk to an author about their books and the craft of writing.
Coding for Good 1, 2 and 3 Badges
In this series, Girl Scout Seniors will earn all three Coding for Good Badges: Coding Basics, Digital Game Design, and App Development. Participants will explore computer programming and video game design, visualize data and write code, develop an app prototype, and learn how coding can make a positive difference in the world through discovering amazing women in different fields of STEM.
Ambassador (grades 11-12)
Space Science Master Badge
Do you dream of studying the stars and discovering the secrets of the universe? We will explore the multitude of career possibilities in space science. Explore new worlds, become a citizen scientist, operate a telescope remotely, and share your interests. The universe is yours!
Public Policy Badge
Be a global citizen and earn your Public Policy badge. Learn about advocacy and the change you can create in your government. Take a deep dive into policies, both local and national.