Outdoor Skill Builder Boxes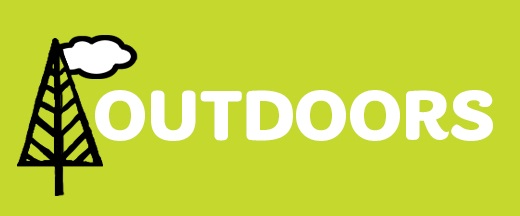 Category:
Outdoors, Just Added
Level:
Brownie, Daisy, Junior, Cadette, Senior, Ambassador
Girl Scouts of all levels can build their outdoor skills through brand new, mailed-to-you activity boxes, progressing through beginner, intermediate, advanced, and adventurer levels. Activities are focused on outdoor ethics, first aid and safety, outdoor cooking, camping skills, Girl Scout traditions, navigation, and more!

Girls will become ace outdoor adventurers as they practice leadership, perfect important outdoor skills, and develop a deep appreciation for nature. They develop skills by practicing the activities more than once. Many activities are similar to those included in the Proficiency Badge requirements. Badge have been noted throughout the patch requirements. For the girls to truly master each skill, please practice each skill repeatedly rather than double-dipping. In addition, make sure the girls are learning by doing, not just by listening.
Kits orderedwill be shipped out mid-Month. Girls will receive the Outdoor Skills patch and a log for each level that they complete!
Girl Scout Daisies - Ambassadors begin at the Beginner level and continue sequentially, at their own pace, to complete any or all levels. Girls may start at the Intermediate level if they have completed at least 2 summers at a GSEMA summer camp. Girls should progress through the program according to their needs and abilities, and based on the Safety Activity Checkpoint guidelines.
BEGINNER (suggested for Daisies through Ambassadors)
$45.00 per kit
Kit will include: kaper chart materials, first aid kit materials, dress for the weather activity, non-cook recipes, knot materials, maps and more!
INTERMEDIATE (Suggested for Brownies through Ambassadors who have participated in Girl Scout summer camp for at least 2 years)

$54.00 per kit
Kit will include: survival tool with compass, bandana, maps, craft activities, knot materials, survival kit materials, flashlight, emergency blanket, paper jackknife activity and more!
$64.00 per kit
Kit will include: compass, animal track cards, planisphere activity, paracord, pocket knife, water purification activity, a tarp and stakes, bandana and more!
$68.00 per kit
Kit will include: topographic maps, rope, a hammock, ink pad and rubber stamp activity, an advanced first aid kit, triangle bandage and more!