GSEMA Virtual Camp In Campout for Cadettes, Seniors and Ambassadors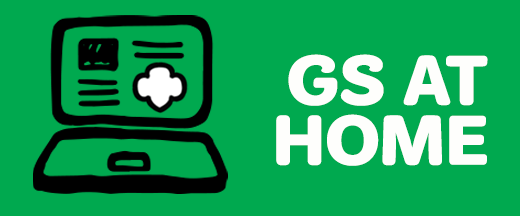 Date:
Fri Jun 19, 5:00 PM
- 9:15 PM EST
Category:
Virtual, Outdoors, Family
Level:
Cadette, Senior, Ambassador
This is GSEMA member only virtual event.
Join Girl Scouts and their families across eastern Massachusetts for a virtual campout! From the comfort of your own home, experience the magic of Girl Scout camp—including singalongs and a campfire! Pitch a tent in your yard, set up a hammock, or create a blanket fort in your house to sleep in; show off your gourmet s'mores; make a traditional camp craft; practice some outdoor skills; do some stargazing; and get a taste of overnight camp without leaving home!
Everyone who registers for Camp in Campout will receive an activity details via email after June 9 and will include recipe and activity ideas, song lyrics, camp set up instructions, badge connections, and a schedule of the evening's events. Additionally, each participant will receive by mail activity supplies and a patch for each ticket purchased.
We'll kick off the night with a live welcome before dinner. Participants are encouraged to pick a camp-themed recipe to try out from the activity packet, or fix up your favorite camping meal. Before the event, add any final touches onto your "campsite," like twinkle lights, a lantern or fluffy pillows around a sleeping bag – and tune back in to enjoy a deluxe s'mores with all the other campers. GSEMA's Outdoor and Camp teams will lead you in camp traditions and activities throughout the night. There will be time in between the scheduled activities for you to do activities on your own or virtually with your troop. Use the activity packet for inspiration! The night will close with everyone singing together. Get cozy in your tent or fort, and fall asleep to dream of camp magic.