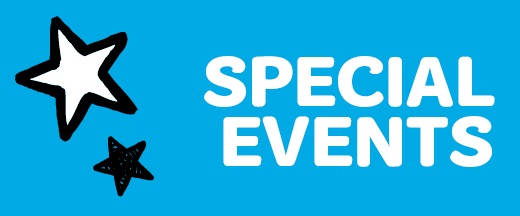 Date:
Sat Apr 27, 9:00 AM
- 10:30 AM
Location:
Hanscom Air Force Base
Category:
Special Event
Level:
Junior, Daisy, Brownie, Cadette, Senior, Ambassador, Adult
Join Girl Scouts of Eastern Massachusetts for our 5th annual Cookies for a Cause event at Hanscom Air Force Base!
Girl Scouts can deliver cookie donations, meet, play games with, and thank military personnel, and make cards to accompany cookie care packages being sent to those serving overseas. At 10 AM, we'll hear from representatives from Hanscom Air Force Base and GSEMA.
Hot chocolate and Girl Scout Cookies will be provided, and Girl Scouts will receive a patch!
Bringing cookie donations to the event is not required; GSEMA will bring cookies donated online via Cshare. You may drop off cookie packages for donation at any council office or shop by Friday, April 19.
This event is for Girl Scout members only and pre-registration is required.
This is NOT a drop off event. Girls must be accompanied by adults. Please adhere to appropriate adult-to-girl ratios (as specified in Volunteer Essentials) for this program.
This event will be held on a U.S. government military base; there are specific and strictly controlled requirements for those attending:
Every attendee should be a registered Girl Scout adult and girl member for the 2018-19 membership year.
Every attendee (over the age of 16) must submit their full last and first name, date of birth (DOB), Last 4 of social security number, driver's license #/state, US Citizen (yes or no)*NOTE* - If the person chooses not to provide their social than unfortunately, they will not be granted access onto the base.

Every guest driving their vehicle onto the base (no matter which state registered in) must produce a valid driver's license, current vehicle registration, and proof of insurance to drive onto the base.
Please NO panel trucks, buses, 15 or greater passenger sized vehicles. These vehicles will require a full military inspection and also a 30 minute vehicle driver background check.