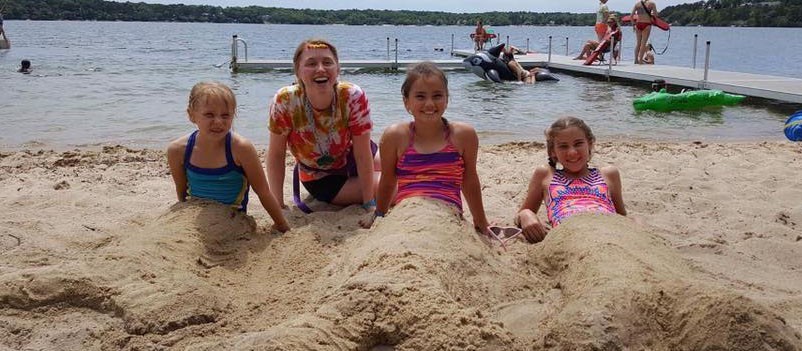 Favorite Day Camp
Summer Phone: June 17-August 16, 774-323-0246
Year-Round Camp Hotline: 617-350-8335

Hours of operation: 8:30 AM-4:30 PM


Winner of the Boston Parents Paper 2018 "General and Traditional Summer Day Camps!" Family Favorite


New England's premier water sports day camp for girls! Whether you live on Cape Cod year-round, spend your summers here, or are just visiting for a week or two, Camp Favorite has a program for you. This summer we're celebrating 60 years of classic camp activities and all the water fun you can imagine. Sailing, biking, swimming, outdoor cooking, crafts, songs, and games could all be a part of your days at camp. On our corner of Long Pond, making new friends and memories for a lifetime is all in a day's play.

For more information, attend an open house, or to schedule a tour, email us or call 617-350-8335. Financial aid is available.

Read about Favorite Day Camp in our 2019 Camp Guide. All camp session fees include lunch in the dining hall and bus transportation to/from these towns: Chatham, Dennis, Eastham, Harwich, Hyannis, and Sandwich. Check bus stop locations and times on the bus schedule.
Already registered for camp? Read your 2019 camp confirmation packet to find all the information you need to know, including a suggested packing list.

Every day begins with the flag ceremony. Then girls enjoy various activities ranging from swimming, arts and crafts, canoeing, fire-building, sailing, biking, and so much more! Girls participate in a sing-along at lunch time, make s'mores around the campfire, and forge everlasting friendships. Activities will vary each day according to the theme of the program and weather.

Molly "Goosey" Clark can't wait to return for her 6th summer as camp director and her 18th summer at Camp Favorite. Goosey has been a Girl Scout for over 20 years, and, at the age of 11, started attending Camp Favorite, where she learned to sail and gained important life skills like confidence and independence. Her love for camp led her to become staff, and she has worked as a camp counselor, sailing instructor, sailing manager and waterfront director. Outside of camp, Goosey works as an English as a Second Language teacher in Boston, teaching people from all over the world. Her favorite parts of camp are themed meals, sailing and eating campfire snacks. Goosey is excited to return as the director and spend another fabulous summer on the Cape!