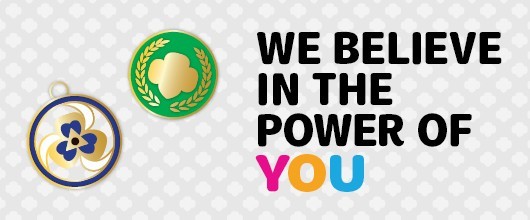 Be the role model she'll always remember
As a volunteer, you'll introduce girls to new experiences that show them they're capable of more than they ever imagined.
You'll be their cheerleader, guide, and mentor, helping them develop skills and confidence that will last a lifetime. Imagine the smiles, the excitement, the memories made—those are the moments you'll share at Girl Scouts.
Recognizing Volunteers
Volunteers are the heart of our organization, and we show our appreciation at events specifically planned for them. From our Annual Volunteer Conference in the fall, to our largest event, the Volunteer Recognition Luncheon held in the spring, we celebrate the dedication and skill of our nearly 15,000 adult volunteers. Read the list of 2017 honorees.
If you have any questions, please contact Customer care at CustomerCare@gsema.org or at 844-306-GSEM (4736).
Registration and payment for events and activities continues on E-Biz.