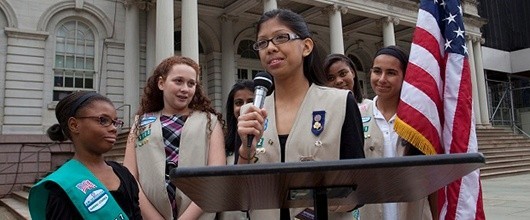 Council Leadership
Our council is governed according to its By-Laws by the Board of Directors, which oversees our fiscal and policy matters.
Board of Directors, 2015-2016
Officers
Elizabeth Stevenson, Board Chair
Vice President of Enrollment Management, Massachusetts Maritime Academy
Mary Shapiro, First Vice Chair
Professor, Simmons College School of Management
Dawn Morris, Second Vice Chair
Executive Vice President/Chief Marketing Officer of Webster and Webster Bank
Roc O'Connell, Treasurer
Owner, Roc 'n' Playsets, Inc.
Melissa Palmer, Secretary/Clerk
Partner, PricewaterhouseCoopers LLP
Patricia A. Parcellin
Chief Executive Officer
Members-at-Large
Marcela Aldaz-Matos
Director, Diversity & Inclusion, MassMutual Financial Group
Paul Carbone
Chief Financial Officer, Dunkin' Brands, Inc.
Mary Crealese
Partner, KPMG
Lynn Cutter
Marketing Communications Consultant
Marcela M. Danesh
Chief Financial Officer, Sycamore Property Management
Richard (Dick) Galehouse
Senior Principal, Sasaki Associates
Laurie Giles, M.Ed., J.D.
Associate Professor and Executive Director, Center for Responsibility and Justice, Eastern Nazarene College
LeAnne Grillo
Partner, Spaces for Change
Bea Mah Holland
Executive Coach and Consultant
Diane Longtin
AN/TPY2 & XBR Radar Sustainment Quality Program Lead, Raytheon
Marcia Metz
Vice President, Product Lifecycle Management & EOS2 Operations, EMC
Jane Puffer
President, Dreamaker Consulting Group
Carol Sapoznik
Author/Creative Director, Connections & Dots
Tanisha Sullivan
Senior Corporate Counsel, Genzyme Corporation
Tricia Tilford
Certified Public Accountant
Girl Members
Anna Mullane
Shanelle Mendes
Mary Rzepczynski
Board Nominating and Development Committee
Lynn Cutter
Marketing Communications Consultant
Kelly Corwin
Managing Director, State Street
Marcela M. Danesh
Chief Financial Officer, Sycamore Property Management
Elizabeth Fitzula
Senior Manager, PwC
BethAnne Higgins
Director of Program Services, Emmanuel House Residence
Louise Mallette
Organizational Development Consultant
Sue McKay
Managing Director, Discovery Search Partners
Linda Schuller
Management Librarian, Simmons College
Tricia Tilford
Certified Public Accountant
---
Regional Delegates represent all regions of the council and influence policy. This position, open to registered members of GSUSA (age 14 or older), requires attendance at 2-4 meetings/year: Regional Meetings and Annual Meeting. Consider serving as a Regional Delegate or nominate someone who you feel can fulfill the responsibilities of this important role. You can learn more about the Governance regions, review the position description, and submit your nomination form by clicking on the links below.
REGIONAL DELEGATE MEETINGS
All delegates should attend to represent their region of the council, discuss council business, and learn about council governance. Pre-registration is required and meetings are open to all members 14 years and older.
Regional Delegate Retreat
Regional delegates come together for training, updates and reflection on the upcoming year. Waltham, January 23, 2016, meeting time TBA.
Spring Regional Delegate Meetings
Chelmsford, March 12, 2016, 10 - 11:30 AM
Middleboro, March 14, 2016, 7 - 8:30 PM
Waltham, March 15, 2016, 7 - 8:30 PM
Online, March 16, 2016, 7 - 8:30 PM
National Delegates
Patricia Adams (Chelmsford)
Maureen Buckley (Stoneham)
Elizabeth Esborn (East Sandwich)
Stephanie Geiser (Lowell)
Margaret Juppé (Belmont)
Michelle Kramer (Reading)
Nancy Marshall (Burlington)
Patricia A. Parcellin (Wakefield)
Jessica Robinson (Bridgewater)
Pat Romeo-Gilbert (Lexington)
Linda Schuller (Belmont)
Mary Shapiro (Canton)
Gail Spring (Quincy)
Elizabeth Stevenson (Marshfield)
Melanie Wills-Tavares (Fairhaven)
Girl Delegates
Taylor Bennett (Billerica)
Catherine Neville (Hull)
Elizabeth Goldberg (Marlborough)
Mollie O'Connor (Winchester)
Makayla Selden (Everett)
Tessa Senders (Reading)
Alternates
Kayla Bell (Winchester) - Girl Member
Amy vanNederpelt (Waltham)