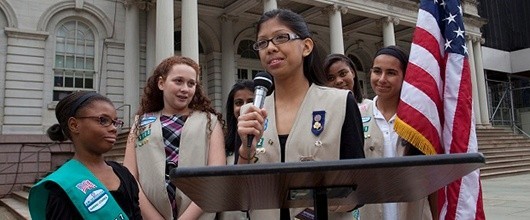 Council Leadership
Our council is governed according to its bylaws by the Board of Directors, which oversees our fiscal and policy matters.  
Board of Directors, 2016-2017
Officers
Tricia Tilford, Board Chair
Certified Public Accountant
Mary Shapiro, First Vice Chair
Professor, Simmons College School of Management
Marcela M. Danesh, Second Vice Chair
Director of Finance, Nuestra Comunidad Development Corporation
Roc O'Connell, Treasurer
Owner, Roc 'n' Playsets, Inc.
Diane Longtin, Secretary/Clerk
AN/TPY2 & XBR Radar Sustainment Quality Program Lead, Raytheon

Patricia A. Parcellin
Chief Executive Officer
Members-at-Large
Kelly Corwin
Senior Managing Director and Head of North American Operations,
State Street Global Advisors
Mary Crealese
Partner, KPMG
Lynn Saunders Cutter
Marketing Communications Consultant
Elizabeth Fitzula
Partner, PwC
Richard (Dick) Galehouse
Principal Emeritus, Sasaki Associates
Selena Joe
Senior Manager, Deloitte Consulting
Jane Lundquist
Executive Vice President and Director of Consumer and Small Business Banking, Rockland Trust
Marcia Metz
Vice President, Product Lifecycle Management & EOS2 Operations, EMC
Jane Puffer
President, Dreamaker Consulting Group
Linda Rossetti
Entrepreneur, Author and Managing Director, Golden Seeds, LLC
Carol Sapoznik
Author/Creative Director, Connections & Dots
Brad Schofield
Vice President of Product Management and Sales, Atlantic Broadband
Linda Schuller
Reference Librarian, Simmons College
Tanisha Sullivan
Senior Corporate Counsel, Genzyme Corporation
Girl Members
Brianna Cristiani
Rosabelle Fergus
Caitlin Fowler
Sarah Raines

Board Nominating and Development Committee
Elizabeth Fitzula
Partner, PwC
BethAnne Higgins
Director of Program Services, Emmanuel House Residence
Selena Joe
Senior Manager, Deloitte Consulting
Louise Mallette
Organizational Development Consultant
Sue McKay
Managing Director, Discovery Search Partners
Melissa Palmer
Certified Public Accountant and Partner, PwC
Linda Rossetti
Entrepreneur, Author and Managing Director, Golden Seeds, LLC
Omar Saldana
Vice President, Keystone Partners
Brenda J. Wrigley, Ph.D.
Associate Professor and Chair, Department of Marketing Communication, Emerson College
---
Council Delegates
Regional Delegates (see list of Delegates and Governance Regions) represent all regions of the council and influence policy. This position, open to registered members of GSUSA (age 14 or older), requires attendance at 2-4 meetings/year: Regional Meetings and Annual Meeting. Consider serving as a Regional Delegate or nominate someone who you feel can fulfill the responsibilities of this important role. You can learn more about the Governance regions, review the position description, and submit your nomination form by clicking on the links below.
National Council delegates (see list) are elected for a term of three years. National Delegates attend the National Convention to: (1) elect the National Board and National Board Development Committee; (2) act on proposals submitted by the National Board and Girl Scout councils, as well as any amendments to the Constitution of GSUSA; and (3) hear the National Board of Directors report on its stewardship of Girl Scouting.
2016-17 Delegate Meetings and Trainings
Held in GSEM offices/properties and online
Delegate Meetings: Prep for Annual Meeting
Watham: March 11, 2017 — 10-11:30 AM
Andover: March 13, 2017 — 7-8:30 PM
Middleboro: March 14, 2017 — 7-8:30 PM
Online/Blackboard: March 16, 2017 — 7-8:30 PM
Annual Meeting
Great Hall, Camp Cedar Hill, Waltham, MA
May 10, 2017 — check-in at 5:30 PM
Meeting from 6 - 7:15 PM, light reception to follow