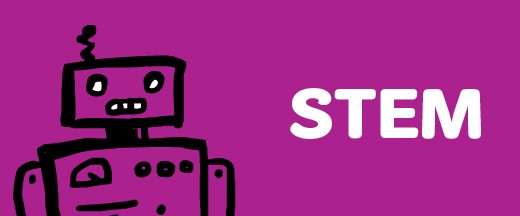 Date:
Sun Mar 18, 9:00 AM
- 5:00 PM
Location:
Sheraton Framingham
Category:
Girl Program, STEM
Level:
Cadette, Senior, Ambassador
What kind of innovator will you be? At the sixth annual STEM Conference and Expo, choose three workshops based on your interests and spend the day learning and exploring through hands-on activities.

Our dynamic workshop presenters, leaders in their STEM fields, are excited to share their knowledge with you! Workshops may include coding, toxicology, biochemistry and many others. During the Expo, you'll network with representatives from Massachusetts businesses and universities with a STEM focus. It's a fun, lively atmosphere where you'll observe live demonstrations, participate in experiments, and collect free materials. Drop-off event. Patch included.
Sneak-peek at 2018 workshops:
Physics of Flight with Kites
Seeing birds and kites floating on a breeze is magical. In this hands-on workshop you'll make a small kite, do some experiments, and take it home with you!
Exploring Circuits Through Art
Make unique electronic art with SWE Boston! Learn how engineering and art can come together to produce beautiful and creative projects. Make an LED greeting card, then explore with materials and techniques to make your very own project! We will use conductive tape, thread, and fabric to make your project light up.
Meet Your Meat
Learn to determine whether meat is safe to eat! Not for the faint of heart or squeamish- join us for some dissection!
Keeping an Eye on the Stars: Different Ways We Explore the Universe
Come learn how models are used in science and engineering by learning about telescopes. Discover how telescopes collect different types of light, that contain all the colors of the rainbow and beyond, to give us a variety of beautiful images of the cosmos. You will even get to make your own model of a telescope!
Seniors and Ambassadors - Register now!