Fifth Annual STEM Conference and Expo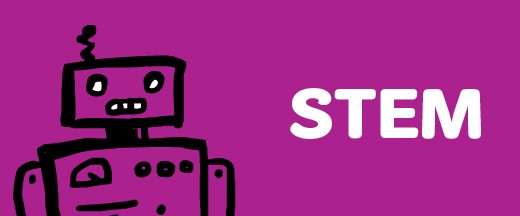 Date:
Sun Mar 12, 9:00 AM
- 5:00 PM
Location:
Sheraton Hotel Framingham
Map
Category:
Girl Program, STEM, Special Event
Level:
Cadette, Senior, Ambassador
What STEM career excites you? At the fifth annual STEM Conference and Expo, choose three workshops based on your interests and spend the day learning and exploring through hands-on activities. Our dynamic workshop presenters, leaders in their STEM fields, are excited to share their knowledge with you! Workshops may include coding, toxicology, biochemistry and many others. During the Expo, you will network with representatives from Massachusetts businesses and universities with a STEM focus. It is a fun, lively atmosphere where you will observe live demonstrations, participate in experiments and collect free materials. Includes light breakfast and lunch. Open to member and non-member girls in grades 6-12. Drop-off event.
Available workshops.

Congratulations to the winner of the STEM Conference patch design contest - Caroline Sears
Cadette Registration - Register now!
Senior and Ambassador Registration - Register now!
Opportunities for Volunteering:
Workshop Presenter: Presenters are needed to create and present one or more workshops in the field of their expertise. To present a workshop, please fill out our survey.

Trade Show Exhibitors: Provide hands-on activities or demonstrations to entice girls to pursue a career at your business or market your trade school, diploma program, or college and help girls connect the dots from High School to Career. STEM Networks come highlight your amazing programs and projects. To be a part of the expo, please fill out our survey.